And we are now slowly transitioning into Fall!
Honestly, I really want summer to be over with already. I want to be able to go outside without getting roasted and then having an itching fest because I was out for too long. Or finally being able to use my dozens of sweaters I own. Or trying out the new pants I got. All that fun stuff. Unfortunately, summer is holding fast and my only consolation is that I have new anime to watch soon :"D
Honestly, the title isn't all that original and neither is the vampire idea so why do I want to watch this?! Because it's your typical vampire stuff, it always ALWAYS catches me. I really want to see what they do with this and just with this image I'm already wanting. JUST LOOK. There's a white haired kid! White haired guys are my weakness, I must watch! Reading the summary reminds me of Owari but hopefully it turns out better than that. Also, make sure you all don't go without sleep for more than a week, we don't need a vampire apocalypse right now! (or maybe I do, there is that test coming up soon…)
---
And we're back for season 2! I seriously don't even want to watch this because Biggest Disappointment of My Life but there's a little voice in my head that's telling me I need to watch this because, what if it get's better? What if it finally starts to tell me something? What if it actually has a plot? I managed to finish season 1 so I should be able to power through this one too! S1 review in the works
---
While everyone is going crazy over Pokemon, this is where I'm going to be at because Digimon was my shiznags when I was a kid >: D
---
SHIP SHIP SHIP! I just watched the preview for this show and it looks so beautiful that I felt it would be CRIME not to add this to my list! Also, the fujoshi feels were strong. The story sounds OK, I'm not much of a slice of life type person, but I really need to at least try this out! In terms of design and animation, I'm pretty excited!
---
I'm curious, is this one of the top shows people are adding to their TBW list this season? Or is it the show for the sports enthusiasts? I haven't finished season 2 of Haikyuu yet (but I'm on it) and just the idea of these two facing off gives me CHILLS. Like, Hinata was so COOL when he challenged this guy (I'm sorry I forgot your name, U-something??) and it's going to go down!! I'm so tempted to go to the manga right now and find out what's going to happen…
---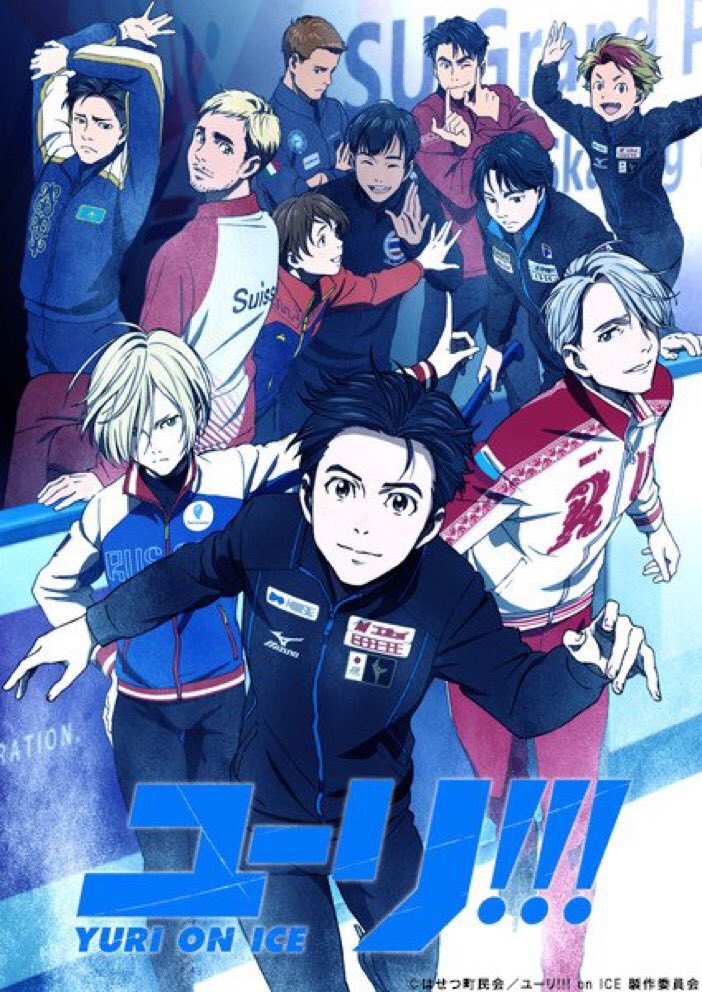 OMFG YOU GUYS. Just the preview to this gave me chills and brought tears to my eyes. It looked so beautiful, like, I need to watch this. I decided to put some other sports anime on hold but this one…it's up there. I once saw a bit of ice skating in rl and I had the same feeling of amazement I did then now. I really hope it's a great watch and that it's fluid and ok maybe I really like legs too :"D i hope the ice skating AU's/fanart pop up after this!!
---
SCREAMS: oh mer god ppls where do i find this i need it in my life my soul can't live without this 
My Hero Academia gets original event anime set between 1st, 2nd seasons in November-December event
---
And that's all for the shows I'm definitely going to check out! Other's that I might look at include:
I also really want to check out one of the girls sports anime even though every fiber of my being is telling me not to. I'm just really curious about how it'll be shown and maybe I want to rave about something haha!
p.s. I looked through AniChart for these shows on 9.20 so if there's been additions then i don't know about it. Feel free to recommend me some shows!!